Unonopsis guatterioides
Annonaceae
Annona peduncularis Steud.
Trigynaea angustifolia Benth.
Trigynaea antillana Rolfe
Trigynaea boliviensis Britton
Trigynaea grandis Benth.
Trigynaea matthewsii Benth.
Unonopsis angustifolia (Benth.) R.E. Fr.
Unonopsis antillana (Rolfe) R.E. Fr.
Unonopsis boliviensis (Britton) R.E. Fr.
Unonopsis buchtienii R.E. Fr.
Unonopsis gracilis R.E. Fr.
Unonopsis grandis (Benth.) R.E. Fr.
Unonopsis guaraya Herzog
Unonopsis lindmanii R.E. Fr.
Unonopsis matthewsii (Benth.) R.E. Fr.
Unonopsis obovata R.E. Fr.
Unonopsis williamsii R.E. Fr.
Uvaria guatterioides A. DC.
Common Name: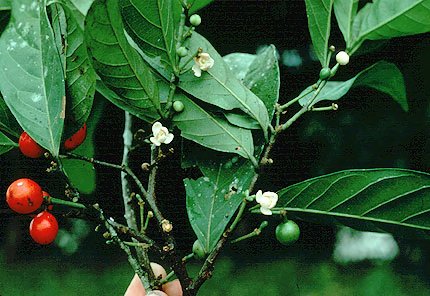 General Information
Unonopsis guatterioides is an evergreen tree with a dense, more or less globose crown; it can grow 4 - 7 metres tall. The straight, cylindrical bole can be 30 - 40cm in diameter[
The plant is sometimes harvested from the wild for local use as a medicine and source of fibre and wood.
Known Hazards
None known
Botanical References
Range
S. America - Brazil, Bolivia, Peru, Colombia, Venezuela, the Guyanas.
Habitat
Gallery forests, savannah and the transition zone between them[
Properties
| | |
| --- | --- |
| Medicinal Rating | |
| Other Uses Rating | |
| Habit | Semi-deciduous Tree |
| Height | 5.00 m |
| Cultivation Status | Wild |
Cultivation Details
Grows best in a sunny position[
Edible Uses
None known
Medicinal
The bark is used to treat snakebite[
A decoction of the scented stem bark is used in an external wash as a treatment for fevers[
The plant contains polycarpol[
Other Uses
A fibre is obtained from the inner bark[
The sapwood and heartwood are not clearly demarcated. The wood is light in weight with a low resistance to insect attack. Of low quality, it is only used for making light boxes[
The wood is of low value as a fuel[
Propagation
Seed - it has a hard seedcoat and may benefit from scarification before sowing to speed up and improve germination. This can usually be done by pouring a small amount of nearly boiling water on the seeds (being careful not to cook them!) and then soaking them for 12 - 24 hours in warm water. By this time they should have imbibed moisture and swollen - if they have not, then carefully make a nick in the seedcoat (being careful not to damage the embryo) and soak for a further 12 hours before sowing. Sow the treated seed as soon as it is ripe in a partially shaded position in a nursery seedbed. A germination rate can be expected, even if the seed is treated, with the seed sprouting within 50 - 70 days[
If you have any useful information about this plant, please leave a comment. Comments have to be approved before they are shown here.